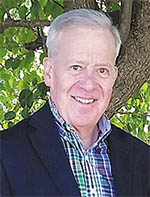 JACKSON - William D. Permenter, Jr. passed away in March at his home in Humboldt. William lived most of his life in Tennessee graduating from East Tennessee State University and Quillan-Dishner College of Medicine in Johnson City. He completed his residency in Radiation Oncology at Baylor College of Medicine in Houston. He established his medical practice, Cancer Care Center in Jackson, Tenn. in 1989 and quickly expanded his practice to 3 more clinics in Dyersburg, Union City, & Paris. He was a member of The American College of Radiation Oncology and The American Board of Radiology.
His patients loved and respected his compassion and his dedication to his profession. He first chose this field of medicine because his brother, Patrick lost his battle with leukemia in 1979. His other interests included farming & history.
Memorials may be made to St. Jude Children's Research Hospital in Memphis.