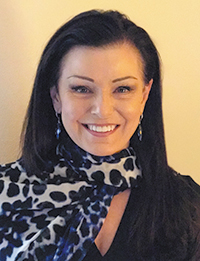 Nita Shumaker, MD, has taken the reins as President of the Tennessee Medical Association, the state's largest professional organization for doctors. Her one-year term officially began during last month's annual meeting of the TMA House of Delegates in Nashville.
Shumaker is the second female to hold the position. Dr. Phyllis Miller, also of Chattanooga, served as TMA President from 2005-2006.
As President, Shumaker will serve as the public spokesperson and official representative for TMA's more than 9,000 members. She will also hold a seat on the TMA Board of Trustees.
Shumaker served as a pediatrician in the U.S. Air Force from 1990 to 1994 while she completed her residency training. She went on to serve two years as a pediatrician at March Air Force Base in Southern California and in 1994 was awarded an Air Force Commendation for Meritorious Service. She has been in private practice with Galen Medical Group, a large, multispecialty practice in Chattanooga, since 1997. Dr. Shumaker has held multiple leadership positions with Galen and currently is a member of the Board of Directors.
She is a North Carolina native who earned a bachelor's degree and completed medical school at East Carolina University. She completed both her internship and residency at the Medical College of Georgia.